Advice On Choosing Small Pool Designs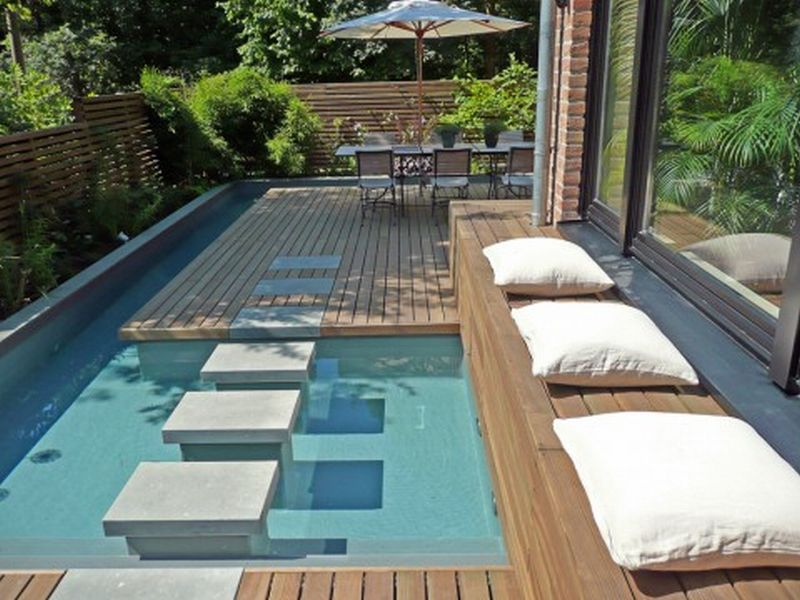 A beautiful swimming pool in your outdoor area is a perk in itself. It presents a myriad of functional and decorative benefits. Best of all, it elevates the value of your house. That's why more and more homeowners install a pool in their backyard. However, not all individuals have a bigger yard. Some folks have a small backyard. Then others want to use their outdoor space for multiple purposes. Small pool designs can be a good fit for all such situations. Let's get more information on small designs and the choices thereon.
Tips to choose small pool designs
These pools occupy a small part of your yard. Plus, they cut down the project cost. Also, you've to spend little money on the upkeep of the pool. Above all, you've multiple options concerning designs and shapes. Due to these reasons, homeowners love small designs. However, choosing the right design is the name of the game. If you miss this vital part, you'll regret your decision later. As a smart homeowner, you'd like to make the best choice. Here's how to choose the right design for your small pool.
Enlist your preferences
Building a pool is all about your choices and interest. A pool that doesn't reflect your preferences is worthless. It should exhibit your persona and align with your choices. So, grab a paper and jot down what you prefer. Do you want a rectangular or a circular pool? Also, determine the size and layout options. Do you prefer a simple layout? All such considerations will streamline your final choice.
Consider your home decor
Many people choose small pool designs in haste. They don't consider the decor of their house. So, the pool looks awkward and doesn't blend in with the overall decor. Do you want to face such situations? Your most likely answer will be no. So, why not avoid such a situation right from the beginning? Review the decor of your house. Do you've a traditionally designed home or a contemporary house? Based on your observation, choose a few design options for your pool. Above all, don't forget to check the statutory requirements for building a pool.
Plan your budget
Building a pool involves a great deal of money. If you don't check the budget, you may end up draining your bank balance. As an intelligent person, you'd like to make the best out of your finances. So, plan your budget by setting up lower and upper limits. Consider the raw materials and labor required for the job. Find ways to save money on each aspect of the pool building project. The better you plan, the more cost-effective your final project will be.
Choose the right design
By this point, you've done most of the legwork of the pool design. Now, it's all about choosing the right design. Go through multiple small pool designs in view of your specifics and budget. Hold discussions with your loved ones and a pool builder like https://openwaterpools.com/the-best-small-pool-designs-for-small-suburban-yards/. Finally, choose the design that's cost-effective, efficient, and adorable.